23 February, 2018 – Ushuaia to Rio Gallegos via motorcycle, 580 km / 360 miles, plus two border crossings and a ferry ride – 1-minute read
I'm pushing myself to extra caution this morning, reminding myself to go slowly, double check every move. I'm elated – and I know now would be the easiest time for a careless accident. After perceiving victory is the time to avoid a true defeat. Sun tzu? I don't know where it came from. But I'll use it today.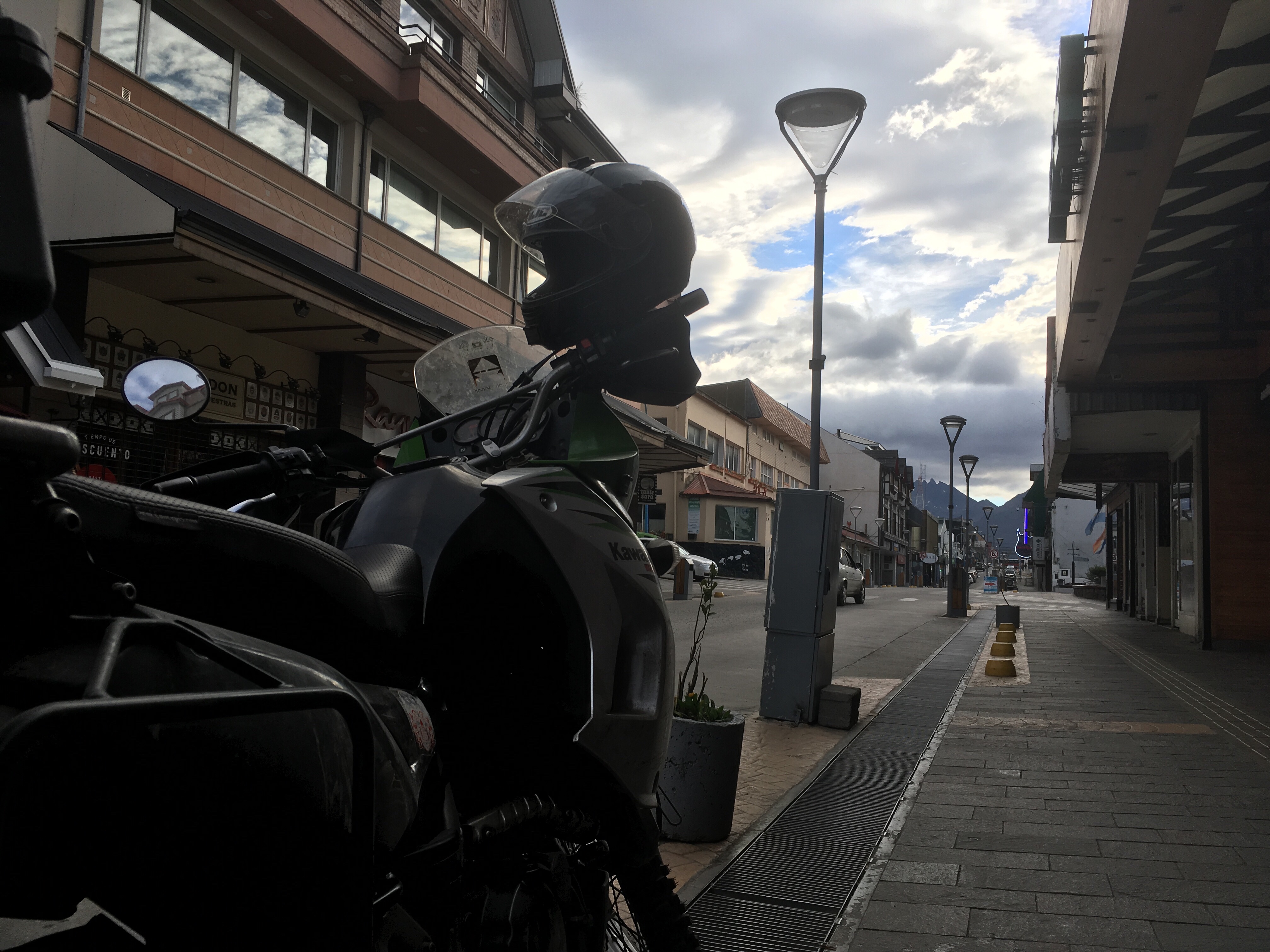 That was this morning; I'm happy to say that today was without accident. We traveled all the way back to Rio Gallegos, where were greeted and embraced by Victor, the apartment renter cum friend. It was like coming home.
Today was amazing; I felt light, with the weight of my 2.5 year journey at rest. Today was just a ride. If something happens and we have to haul the bike, it's okay; leave it, heartbreaking, but okay, too. I can let this demon – the panamerican -rest.